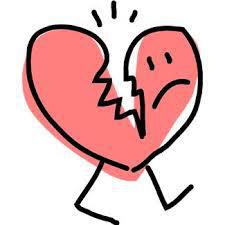 When you are in the middle of the divorce process, it is hard to imagine life after divorce. Especially a full, rewarding life. Unbelievably you will get past all the legal, financial and emotional aspects of divorce and things will eventually get better. As hard as it is to look forward with hope during divorce, doing so will help you cope with the stress of divorce. Here are seven tips that will help you feel encouraged instead of discouraged.
1. Find yourself a good listener.
The one thing you are going to feel the need for is communication. The ability to share your feelings about what you are going through and how it is affecting your life. Find a friend, one who gives good advise, can be objective and is willing to let you know if your actions are doing you harm. A trusted friend and confident will be priceless when it comes to coping during divorce.
2. Journal, Journal, Journal
When dealing with emotions, write daily about your feelings and what happened during the day. Journaling will give you a sense of independence because it will keep you from becoming too dependent on friends and relatives to sooth your raw emotions.
3. Forget about revenge.
As sweet as it may be, focusing on getting revenge keeps you from focusing on rebuilding your life. Let's face it, it takes two to make a marriage and two to destruct a marriage. Focus on coming to terms with the role you played. Accept responsibility, let go of your anger and get on with the fine art of living.
4. Put some energy into your professional life.
If martial problems caused problems in your career, now would be a good time to focus on work and those areas of work that have suffered. Focusing your energy on work will help take your mind off divorce problems. It will also give you structure, routine and during stressful situations, you need to be both. Be careful not to use work to keep from facing and dealing with problems. It's good therapy; however, it should not take the place of any work needed to be done toward personal growth.
5. Broaden your horizons.
Take advantage of being single and free. Try things you have always wanted to try but couldn't because you were tied down. Take an exotic vacation alone, join a dance class or hang out with friends once a week. Open yourself up to new ideas and lifestyle. In the process, you may find an inner you that you didn't know existed.
6. Get a roommate.
If you are having financial problems, consider sharing your space with a roommate. You will feel less lonely and less stressed financially. Make sure it is someone you are compatible with and can share activities with outside the home. If you are a single parent, you might consider finding a roommate with children about the same age as your children. Building a bond with another single parent can be a positive experience for you and your child/children.
7. Get out and get social.
Get out of the house! No sitting home stating at four walls allowed. Join a divorce support group or a singles group for divorced people. Doing enjoyable things with people who have been through the same experience can be good therapy and fun also. Host potlucks, dinner parties, game nights or movie nights. Fill your home with people and laughter. Before long you will be ready to enter the world of dating after divorce. Don't rush into dating; however, do get out and make contacts so that when you are ready to start dating again, the pool of available men/women will be much larger.